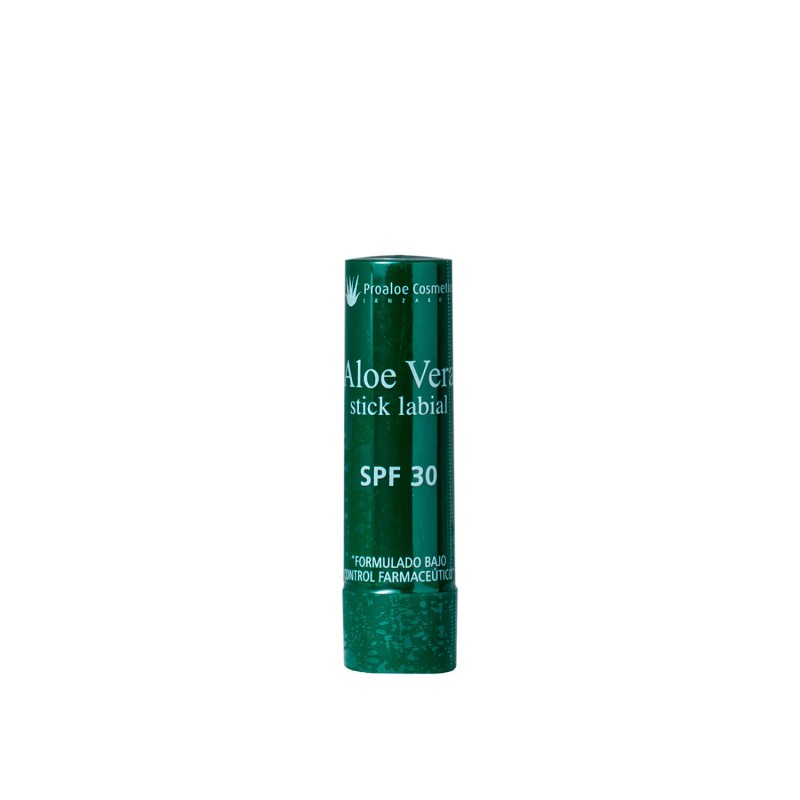  
Lipstick Aloe Vera SPF 30
Developed with shea butter and moisturizing agents, this lipstick restores, softness to the lips and maintains optimum level of hydration.
With sun protection factor SPF15, it protects lips from prolonged sun exposure, beach or mountain activities, etc.
Moisturizes
Nourishes
Sunscreen
Regenerates
Lipstick Aloe Vera SPF 30
This lipstick Labial Aloe Vera SPF 30 is intended to protect lips in extreme weather conditions and to maintain hydration, nutrition and beauty of the skin of the lips, which is one of the most delicate areas of the body.
This lip treatment will not only keep the lips perfectly protected from external agents, but it will help to prevent any peeling or crack on your lips. It also helps to prevent expression lines.
Benefits
- Lip balm stick enriched with aloe vera.
- Softens, nourishes and hydrates the lips.
- Waterproof
- Not greasy
- Indicated for the sun and snow.
Recommendations for use
- Regular use to protect and care for the lips.
How to use
- Apply a small amount to the area to be treated
- Carry out a light massage until completely absorbed.
Ingredients
Caprylic / capric Triglyceride, Ozokerite, Isopropyl Myristate, Ethylhexyl Methoxycinnamate, Butyrospermum Parkii Butter, Octocrylene, Homosalate, Copernicia Cerifea Cera, Aloe barbadensis Leaf Juice, Tocopherol, Bisabolol, Maltodextrin, BHTassium, Propyricium Benzolene, Acidlycolium, Potassium, Propyricium Parfum, Farnesol
Data sheet
Benefits

Moisturizes
Nourishes
Regenerates
Sunscreen
No customer reviews for the moment.