Lanzarote is pure geology, submarine an moon-like landscapes, transparent waters, oasis of palm trees… harmonious living between mankind and nature. A land of vast contrasts.
Lanzarote is the most eastern of the Canary Island. It is known for the numerous volcanoes formed by great volcanic activity during early eighteenth century.
Its particular development model, sustainable economic growth, evident protection and conservation of its nature and environment have been recognized by UNESCO, naming Lanzarote as Biosphere Reserve on October 7th 1993. This has been the ultimate recognition to the "Lanzaroteños" efforts to maintain the islands unique characteristics, continuous respect and conservation of its environment.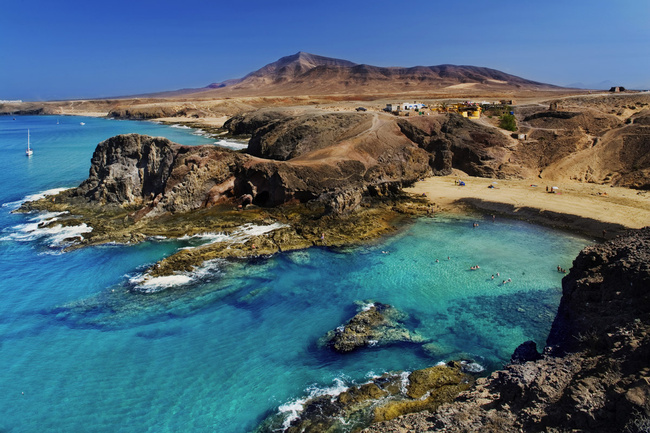 It is an island fall of culture. Tourist centers and more than 15 museums exhibit the quality of its lands, coasts and people.
Climate wise, it is an eternal spring, adorned by Lanzarote's blue skies.  Average annual temperature is 21ºC
If you are thinking about visiting us, from Proaloe Cosmetics we recommend the following website,  which may assist you in organizing your trip and getting to know in depth our island's characteristics and attractions.