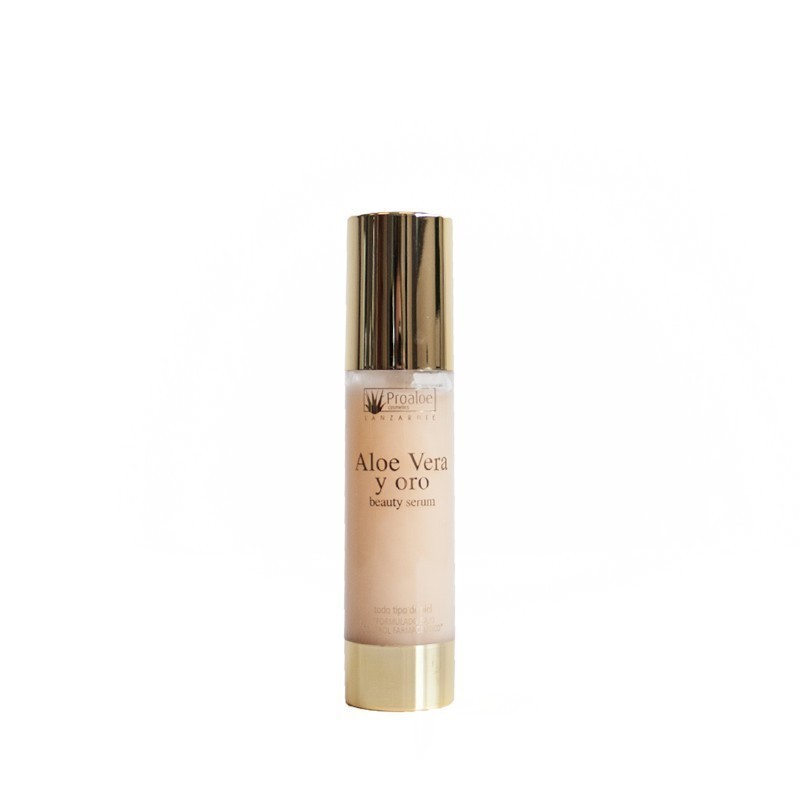  
Aloe Vera & Gold Face Serum 100ml - NEW SIZE -
As a result of using this rejuvenating and repairing Serum, skin becomes more radiant, soft, smoothed and younger-looking.
Over the years our skin loses its softness, natural glow and firmness. Against these symptoms, a regular treatment alone is not sufficient. Thus, Proaloe Cosmetics has developed this exceptional concentrated elixir that has a flash effect. Formulated with a complex combination of active ingredients including Aloe Vera, Gold, Hyaluronic Acid, Stem Cells, Vitis Vinifera, Vitamin C and Melissa.
Data sheet
Benefits

Lights up
Reduces blemishes
Regenerates
Tensing effect
No customer reviews for the moment.
Customers who bought this product also bought:
1 other product in the same category: